RecCloud

—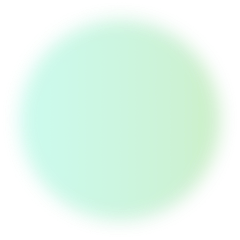 AI-Powered

Multimedia Service Platform
Integrates AI video chat, AI subtitles, screen recording, editing, GIF/audio conversion, as well as cloud storage and sharing.
Why
Choose RecCloud
AI-Powered

Efficiency-enhancing, intelligent processing Comprehensive AI for video creation capabilities

User-friendly

No download required, use online Intuitive interface that is easy to navigate

Secure and Convenient

Cloud storage allows for one-click sharing Guaranteed data protection, rest assured
ChatVideo boosts efficiency by extracting key information from video

Provides audio and screen recording, ideal for game capture, commentary

Supports multi-screen recording for financial report analysis and sharing

Enables private groups for medical seminars and training
RecCloud API

: Empowering Developers!

RecCloud provides professional recording and editing API services, supplemented with thorough API documentation and easy-to-follow integration processes. Our services include AI video chat, generating subtitles with AI video creation software, and speech-to-text conversion. Additionally, we offer video processing features like recording, editing, merging, converting, cropping, etc. These services can be used in various fields including online education, live streaming, conferences, game and so on.

Get Free Key
Hear from Our
Million+ Satisfied Users!
I am delighted to have found RecCloud, a free and user-friendly screen recording tool. Whether I'm taking online classes or sharing my live gaming experiences, RecCloud does the job well and really impresses me. It is the best screen recording software I have ever used.

Joe Catizone

It has an intutitive interface and many useful online video editing functions, such as trimming, cropping, mering, etc. And the processing speed is fast, which saves me a amount of time.

Sandram

Initially, I just wanted to use it to quickly create some videos, but I was pleasantly surprised by its powerful AI video chat feature, which allows me to effortlessly comprehend the key points of the video content. In addition, the AI subtitle translation feature makes my videos look more professional. I will definitely recommend its AI tools for video creation to my friends.

Monik morgan

RecCloud allows me to share videos on social media with just a click. It also provides a range of storage options, enabling me to decide whether to save locally or upload to the cloud, which allows me to access my videos across various devices.

Lockie

RecCloud
Boost Your Video Creation with RecCloud's All-In-One Solutions!
Start Now