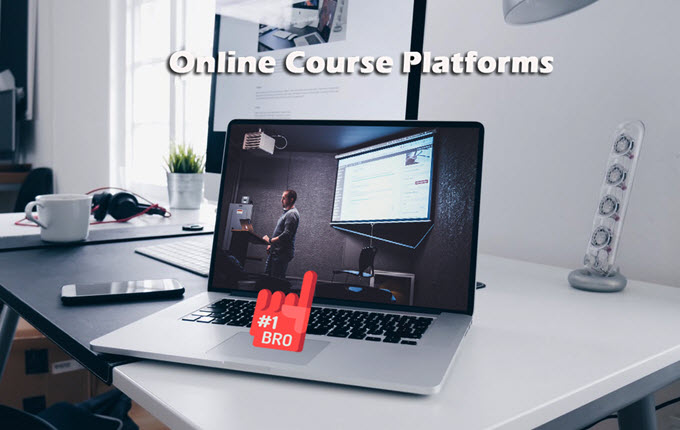 Online course platforms provide the users with effective digital classes through their own unique educational management systems. It serves as an alternative study place where students can accept virtual education by accessing comprehensive learning subjects with just few clicks. Here we list several practical online course websites.
List of Online Learning Platforms
Lynda
If you want to learn new skill in the fields of creativity, business, technology, design, photography and more, Lynda is one of the applicable online course platforms for you. After signing up an account on Lynda, you will be given 30-day free trial, then, you will need to purchase featuring plans from $20 to $30 for continuous usage.
Lynda's web design is neat and clean. Plus, it's easy to use as all the contents are arranged orderly and wisely. For instance, the courses are welly organized into different types: Business, music, animation, audio, development, marketing, photography, and more.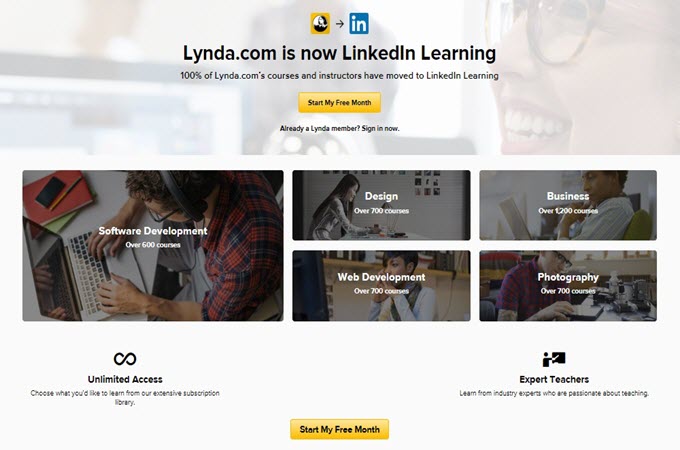 And if you are using portable devices, this learning tool also has mobile app versions, supporting iOS and Android devices.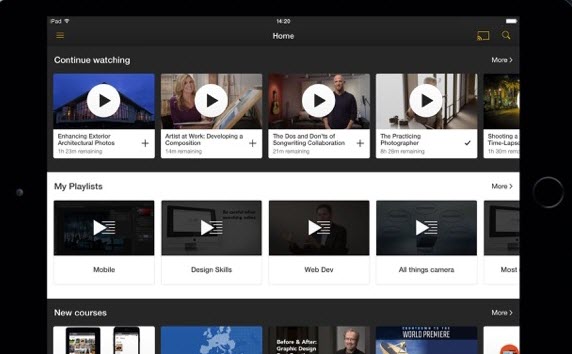 Udemy
Among all the well-known online course platforms, Udemy is undoubtedly one of them. This platform has more simplified registering process compared with Lynda. But at the same time, Udemy offers wides ranges of coursed as well, including development, business, IT, office productivity, design, marketing, health, and music. In addition, the built-in search bar really helps the users to find a specific topic or course in short time. And what's good about this platform is that you don't need to make payment for further usage and the it enables all the Udemy users to create course and earn money from tuition charges.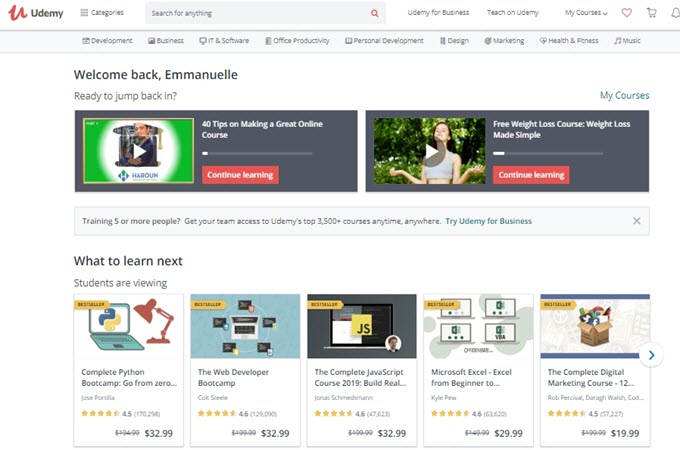 Apart from accessing Udemy from computer, users are allowed to download the apps from App Store or Google Play Store directly.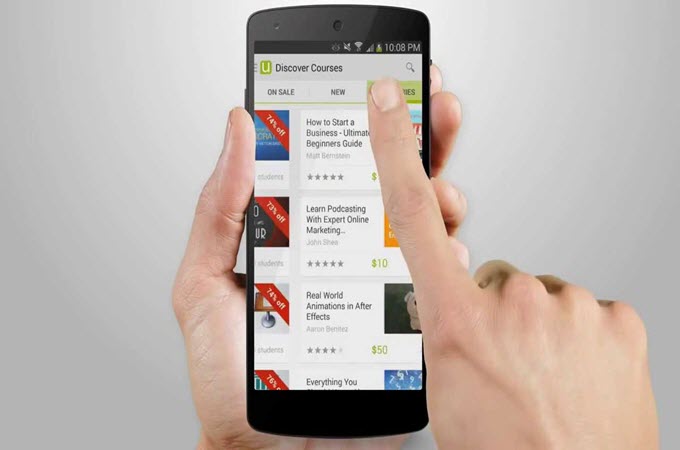 edX
Being another one of the online learning platforms for students, edX provides online lessons from more than 90 renowned educational institutions which include MIT, Harvard, and Berkley. Some of the courses offered on this platform contains language, psychology, engineering, computer science, and biology. Meanwhile, this teaching hub provides official credential signed by the professor to make the course legit.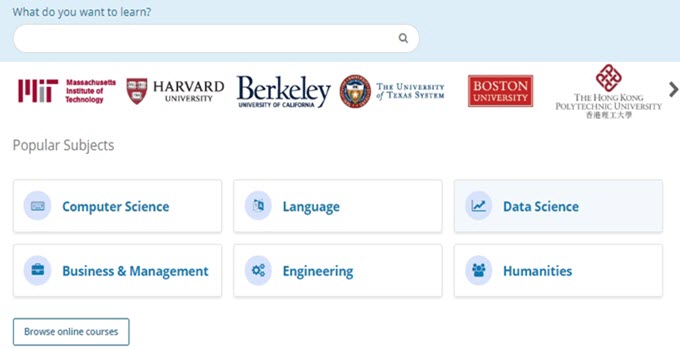 Mobile version is also available on this tool in case you want to gain access into the site video portable devices.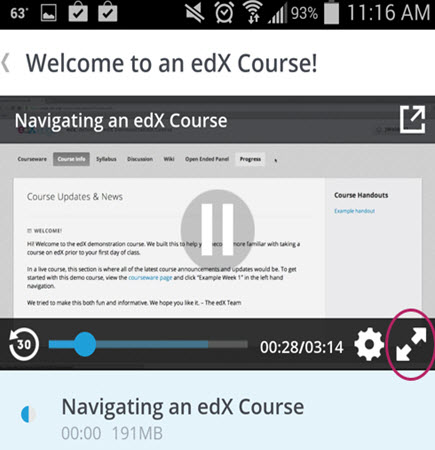 Coursera
If we talk about the best online courses sites, Coursera should definitely be counted for it has been partnered up with the reputable institutions like Stanford University, University of Michigan, University of Pennsylvania, and other finest University globally. So far, there are estimated 2000 paid and unpaid courses which users can enroll on this platform, such as computer Science, social Sciences, artificial intelligence, machine learning, data analysis and so much more.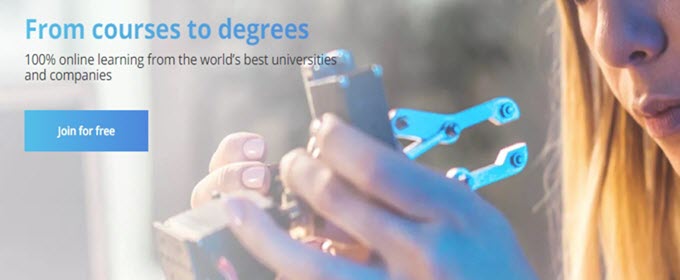 And just like the previous three platforms, Couresa also comes up with mobile versions for iOS and Android users.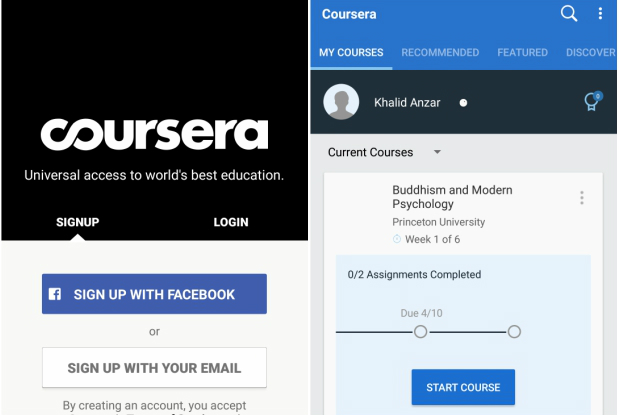 Udacity
Being dedicated in bring efficient higher education in a more affordable manner across the world, Udacity delivers knowledge and credentials upon your enrollment for their courses. Programming, development, artificial intelligence, cloud computing, data science, autonomous systems, business, and career are all the categories you can find within this online course website. Regarding the costs of these lectures, Udacity requires monthly payments while the actual price depends on the course you'll be taking. Although there are no app version for Udacity yet, However, this site does not have any mobile version yet, it's still qualified to be included in our recommended list of online learning platforms.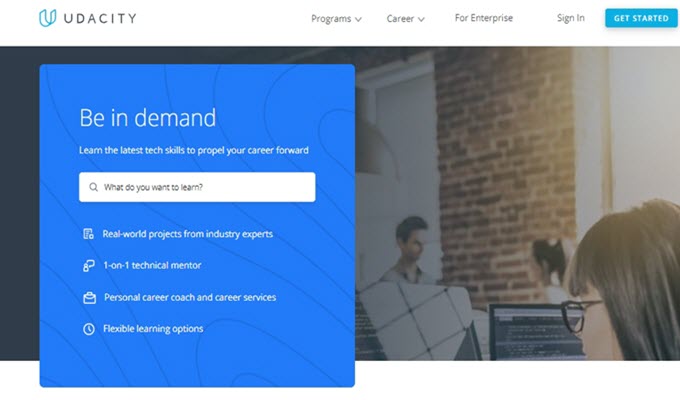 Special Tips!
For certain scheduled courses which you don't have time to attend online. RecCloud is available for you to record the screen and audio of the lectures, so that you can save the lessons for later. And if you are quite hesitate and don't know which listed online platform is better, please refer to following online course platform comparison and weigh the pros and cons:
| Platforms | Course Category | Free Course | Paid Course | Versions | Earn Profit |
| --- | --- | --- | --- | --- | --- |
| Lynda | Business, Music, Animation, Audio, Development, Marketing, Photography | No (Preview only) | Yes: Ranges from $20 to $100 | Desktop, Android and iOS | Yes |
| Udemy | Development, Business, IT, Office Productivity, Design, Marketing, Health, Music | Yes | Yes: Ranges from $20 to $100 | Desktop, Android and iOS | Yes |
| edX | Language, Psychology, Engineering, Computer science, Biology | Yes | Yes: Ranges from $20 to $100 | Desktop, Android and iOS | Yes |
| Coursera | Computer Science, Social Sciences, Artificial Intelligence, Machine learning, Data analysis | Yes | Yes: Ranges from $20 to $100 | Desktop, Android and iOS | Yes |
| Udacity | Programming, Development, Artificial intelligence, Cloud computing, Data science, Autonomous systems, Business, Career | No | Yes: Ranges from $20 to $100 | PC | Yes |