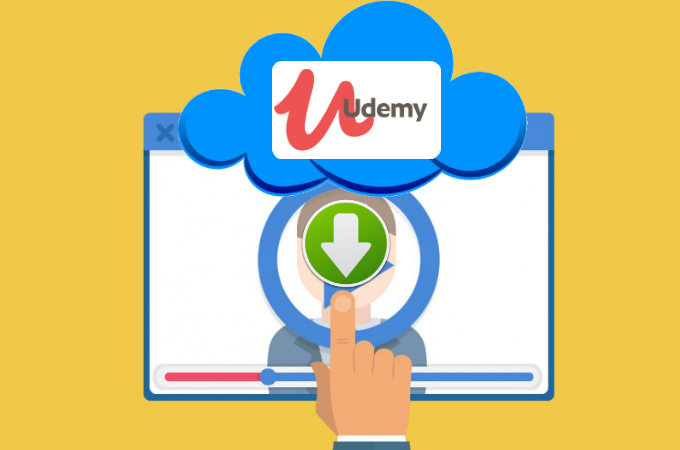 Being an online learning platform, Udemy features over 130K video courses of various categories created by expert educators. However, this very platform doesn't support us to download the courses directly from it. Therefore, we need tools of capturing lecture resources in order to download Udemy videos effectively. Let's dig more and see what the available efficient options are.
How to Download Videos from Udemy
Windows – RecCloud
RecCloud is consisted of video recorder, video uploader and video manager. An outstanding program which provides multiple features, it's indeed suitable for people who prefer using Udemy on Windows to download Udemy video online. And unlike other programs such as video downloaders, RecCloud is not preloaded with malware, adware, or any other malicious file that may corrupt the computer system.
Moreover, this program can help you to manage the recorded courses on cloud space as well. From there, you can generate direct links for videos so as to easily share the lectures with others. Below is the detailed steps on how to download Udemy videos to PC:
Visit RecCloud's official page.
Click "Start Recording" to open the recorder. For first time users, you need to install an online launcher before getting started.

To record the audio of the video clip, select "System Sound".
Open the Udemy video you want to capture and choose the wanted recording area. Next, hit Record button to start the recording.
When you are finished downloading Udemy video online, click "Stop" to end the recording.

Finally, you can trim the video and save it to local disk directly by hitting the button shown as the image below.

Or, you can upload the video to RecCloud cloud space and manage the videos there.
Mac – Screencast-O-Matic
For Mac users who also want to download Udemy video online, Screencast-O-Matic is strongly recommended to you since it enables you to record Udemy videos in original image quality. Plus, it support adding texts in case you want to comment or leave notes during the recording. Following are the guides on how to download Udemy courses with Screencast-O-Matic.
Go to Screencast-O-Matic page and click "Start recording for free".
Another window will appear. Next, hit "Launch Free Recorder" and you will be required to install a launcher so as to use the recorder.
Then, open the Udemy course → choose the recording area → click "Rec" button to initiate the recording.

Once done with the recording, click "Pause" → click "Done" to launch the video preview.

To save the recording, hit "Save/Upload" and your courses will be well saved on Mac.
Android – Apowersoft screen recorder
This very Android screen recorder can be used as an Udemy course downloader. It allows you to record Android screen along with the front or back camera, as well as to record the internal audio or microphone sound. At the same time, you are able to adjust frame rate, bit rate, resolution and so many other configurations under its settings. Most of all, it's ads-free, which means you won't bothered by annoying pop-up advertisement while using the app.
Open the app and go to "Settings" for adjusting certain recording configurations or turning on extra features such as audio recording, camera recording, floating icon, touches showing, etc.
After opening the video on Udemy, you can tap the record button at the main screen or use the shortcut record button from floating icon to begin the recording.
When the video is done, tap the stop button from main screen or press stop from the floating toolbar to end the recording.
Lastly, the recorded Udemy videos will be automatically saved to your photo album and you can access them from there or from the recorded file at top right corner of app's main screen.
iOS – TechSmith Capture
How to download videos from Udemy on iOS devices? Well, TechSmith Capture is your answer. To capture your Udemy video clips with this tool, kindly follow the steps below.
Install TechSmith Capture from iTunes or AppStore.
Open this app and tap "Record" button from upper left corner.
Select "TechSmith Capture" from the list and tap "Start Broadcast" to start recording on Udemy.
To end the recording, back to the app and press "Stop Broadcast". Then, the captured video will be saved under the photo gallery on your iOS device.
Those are the smart approaches for you to download Udemy videos on Windows, Mac, Android and iOS respectively. And we are always welcome you guys to offer more great options. Simply drop your favorite choices down below so that we won't miss it!